Monetizing Analytics Features: Why Data Visualizations Will Never Be Enough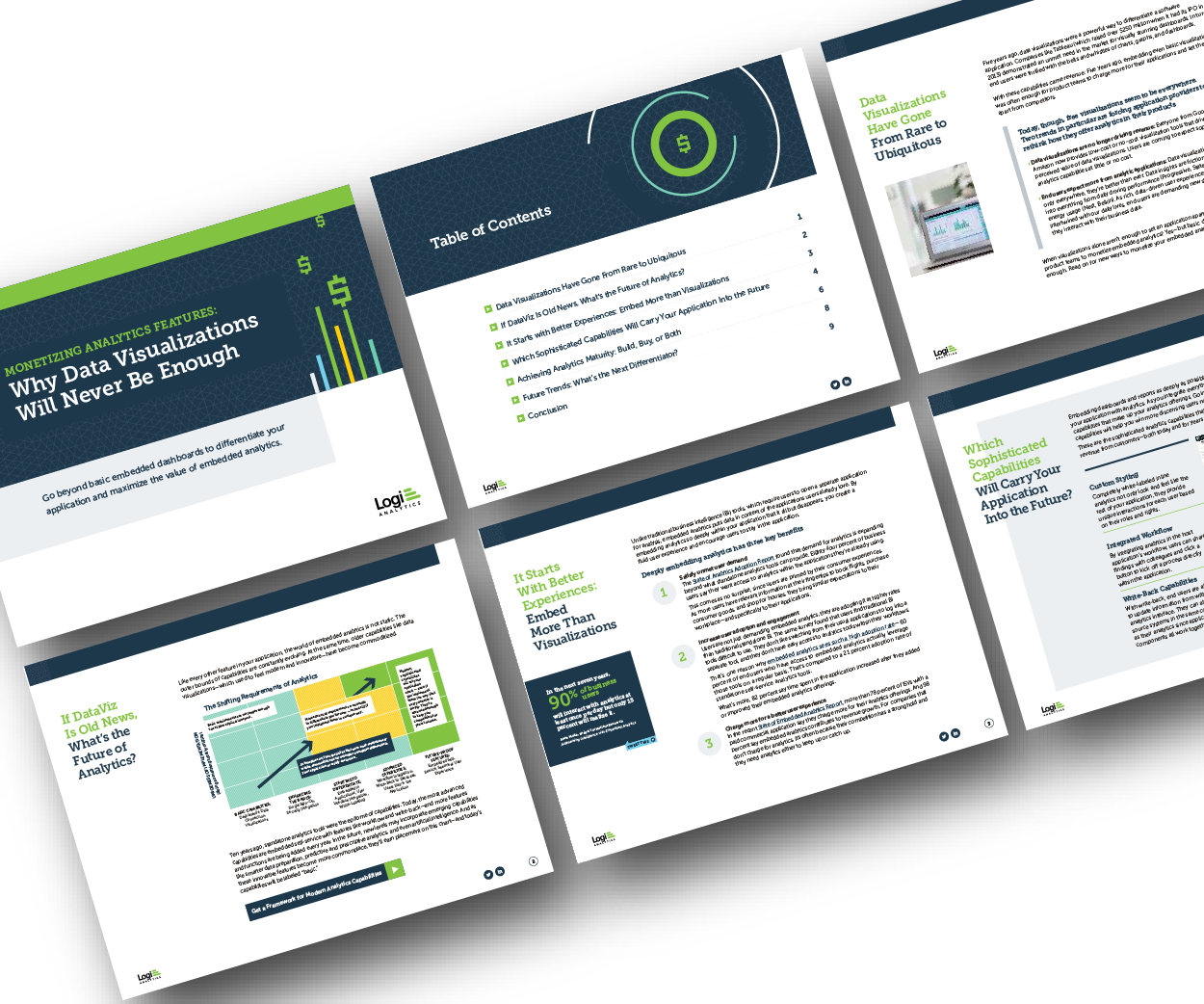 Think your customers will pay more for data visualizations in your application? Five years ago they may have. But today, dashboards and visualizations have become table stakes. Discover which features will differentiate your application and maximize the ROI of your embedded analytics.
Brought to you by Logi Analytics.